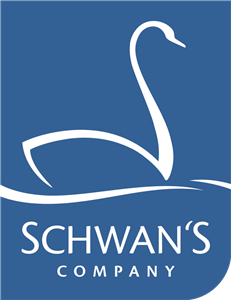 Job Information
Schwan's Company

Refrigeration Technician II

in

Atlanta

,

Georgia
Starting Wage:
Shift:
Hours:
This is a full-time position within our manufacturing facility with opportunities for advancement!
Who we are!
Schwan's Company, a U.S. affiliate of the global lifestyle company CJ CheilJedang Corporation, is a leading U.S. manufacturer and marketer of quality foods offered through retail-grocery and food-service channels. Its many popular brands include Red Baron®, Tony's®, Big Daddy's®, Villa Prima™ and Freschetta® pizza; Mrs. Smith's® and Edwards® desserts; and Pagoda® Asian-style snacks. To learn more about Schwan's, visit www.schwanscompany.com.
What we are looking for:
Here at Schwan's Company, we put a high priority on having safe, clean, and healthy workspaces. And we want individuals that take that seriously.
As a Refrigeration Mechanic II, you will be responsible for the preventive maintenance and repair of all refrigeration and air-conditioning equipment and assisting advanced level maintenance position in keeping all equipment and facility in good repair to ensure continuous and effective operation.
What's this job all about?
Inspect air-conditioning, dehumidifiers, compressors, evaporators, safety pop-off valves, filters and Freon refrigeration units daily; repairs malfunctions and does complete overhauls as needed

Maintain and check boilers

Clean evaporators and condensers daily for correct operation of fans and glycol pumps

Installs and replaces motors, pumps, switches, safety controls, solenoids, and fuses at all refrigeration areas; repair and replace improper fittings and broken refrigeration pipes

Assist in the ordering of refrigeration parts and keep all written refrigeration records up to date

Perform setup and tear down of equipment and may assist with major repairs and/or construction required to plant buildings and stationary equipment, fabrication of parts, and installation of new plant equipment

Perform more advanced refrigeration duties including but not limited to isolating ammonia lines and ammonia systems, replacing valves and ammonia pumps, resetting and restarting compressors, checking tension on spiral freezer belting, adding and removing modular freezer belting, calibrating temperature probes and calibrating CO2 monitors

Participate in and successfully complete management-assigned training directed at increasing job-related trade skills

Maybe required to participate in Hazmat duties

Help with the training of maintenance employees in keeping all equipment in good repair and regularly serviced

Assist with fabrication of equipment used for processing and packaging

The use of Personal Protective Equipment (PPE) is required, including but not limited to bump cap, safety glasses/goggles, face shield, face mask, ear plugs, hair and beard nets, gloves and safety shoes or rubber boots.

Work in a safe manner with a sense of urgency while maintaining a safe and orderly work area
What we want to do for you!
Company Benefits:
We offer a comprehensive benefits package designed to assist our employees and their families with their financial security, health and well-being. In addition to a competitive base pay, we offer a variety of benefit programs.
Health, Life, Dental and Vision Plans

Two weeks paid vacation for new hires

Employee discounts on company products
Education: High School Diploma or equivalent required. Two-year degree in specialized maintenance trade preferred.
Years of Related Experience: 0-2 years of related experience
Knowledge/Skills/Abilities:
Basic mechanical knowledge with ability to read and interpret safety documents, maintenance instructions and procedure manuals

Ability to complete work orders and enter the required paperwork into a compute

Ability to add subtract multiply and divide in all units of measure

Demonstrated interpersonal skills sufficient to communicate in a professional manner with co-workers and supervisors

Ability to pass a standardized hands-on mechanical aptitude assessment

Must be able to lift up to ninety (90) lbs

Some basic electrical skills preferred
If you've made it this far through the description, we think you should just apply already…
The employing subsidiaries of The Schwan Food Company are Equal Employment Opportunity Employers. All qualified applicants will receive consideration for employment without regard to disability, age, race, color, religion, gender, vet status, national origin or other protected class.