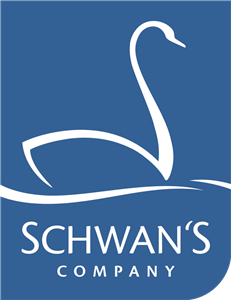 Job Information
Schwan's Company

Accounts Receivable & Collections Representative

in

Bloomington

,

Minnesota
This position is responsible for optimizing cash flow by managing all aspects related to Customer Finance, including, but not limited to cash application, collecting past due invoices, investigating and resolving customer finance concerns.
DUTIES AND RESPONSIBILITIES
Provides effective efforts in securing payments on or before due dates. Negotiates an appropriate resolution for past due accounts. Analyze customer accounts to ensure payment compliance. Coordinate efforts with customers and internal teams to ensure payment term non-compliance is corrected to benefit both the customer and the company.
Research & resolve customer deductions which includes unidentified deductions, promotion pricing, overages, shortages and damages (OS&D), pricing, unsalable, coupons, commodities, and returns. Engage the appropriate cross-functional teams to assist in prompt resolution. Proactively identify trends and assist in implementing processes to prevent invalid deductions.
Thorough understanding of accounts receivable and collections policies, procedures, and controls. As well as, understanding of policies, procedures, and controls of multiple business units and teams to ensure those policies, procedures, and controls are correctly applied to customer accounts. Understands the confidential nature of internal policies and procedures.
Acts as a link on Risk Management related issues between external customers and internal personnel including: Credit Department, Sales, Customer Service, Logistics, Pricing/Trade, Commodities, and Finance. Provides solutions to obstacles typically encountered in the overall order-to-cash process.
Identifies, validates, processes, and clears invoice corrections and adjustments by manually posting or applying the transaction created to the corresponding item on account to ensure it is balanced and accurate. (Trade, Pricing corrections, Commodity corrections)
Develops and maintains strong relationship with external customers and internal cross-functional teams.
Responsible for achieving Key Performance Indicators (KPI's) goals including Average Days Paid (ADP), Percent Current, and Over 60-day deductions.
Ensures urgency and accuracy for period end reconciliation by completing all period end responsibilities within the specified timeline for each Business Unit.
Advanced technical capabilities to understand and effectively utilize multiple internal and external systems and websites.
Responsible to conduct yourself and ensure your subordinates (if applicable) conduct themselves in a manner consistent with company mission, values, code of ethics, policies, and other standards of conduct
Education: Associate Degree or equivalent Years of Related Experience
Knowledge/Skills/Abilities:
-Basic Computer skills and proficiency with Microsoft Office Suite (Excel Word Outlook)
-Knowledge of SAP beneficial; basic ability to work independently with minimal supervision
-Basic ability to multi-task to prioritize responsibilities and to meet deadlines -Attention to detail and accuracy
-Basic oral and written communication skills
-Ability to communicate effectively via the telephone
-Problem solving skills to reflect level of responsibilities
-Demonstrates ability to research issues as they arise and make recommendations for resolution
-Organizational skills
-Works effectively in a fast paced time-critical environment
-Able to maintain sensitive and confidential information